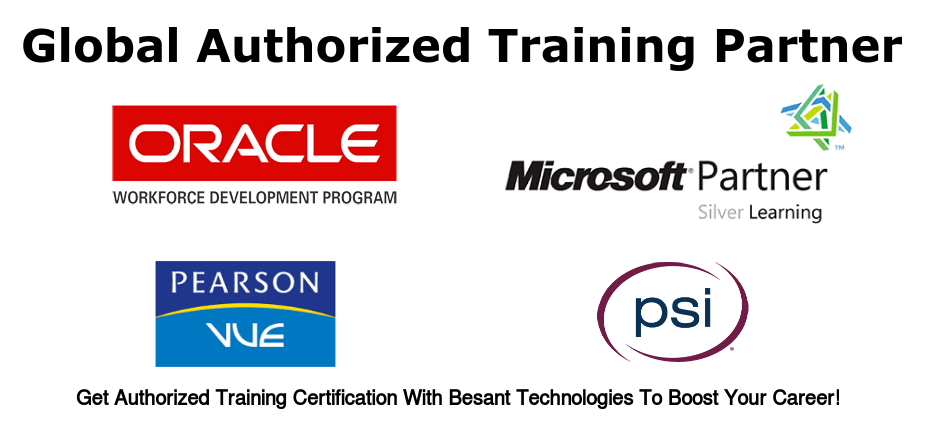 Oracle Training in Chennai
If you want to become a Oracle database developer then you are in the right place. We are providing Best Oracle Training in Chennai by industry standards and the trainers are certified by Oracle Corp. We are specialized to provide RDBMS and especially for Oracle SQL and PlSQL. Our trainers are coming from various IT companies who have nearly 10+ years in IT industries. As of now we trained nearly 1000+ Oracle Professional.
Demand increases day by day for professionals in the information technology (IT) industry and the same time the competitions also very strong between the professionals. Particularly for oracle® database professional the level of demand continues to growing gradually and they need a spark to achieve what they are really looking for. Ever green Scope in Oracle technologies like DBA (Data base Administrator), Oracle SQL PlSQL Developer, Application Developer (D2K), Backend Developer.
This oracle® training course syllabus designed with the help of several working professionals. After finishing this training you can able to write complex sql and plsql scripts and which will be real-time scenarios in all companies.
Oracle Certified Associate (OCA)
Oracle® Certificate Associate exam exactly suitable for fresher and who want to become an oracle developer in the IT Market and these is the basic level exam conducted by Oracle® Corporation. Eligible to take this exam is candidate should have interest in developer track. We already providing oracle training in Chennai for the students who wants to become OCA. This certificate gives opportunity for the graduates to get job in the MNC's. The responsibilities of Oracle SQL PlSQL Developer is to develop the basic level SQL queries and simple named blocks for the applications.
Oracle Certified Professional (OCP)
Oracle® Certified Professional certificate provides by the oracle corporation once you cleared two papers. Eligible to take this exam is need to clear first part in OCA. End users always look for quick results from any internet application. Besant Technologies oracle training play a major role for the students who wants to write OCP. The Oracle® Certified Professional has the responsibility of taken care of speed up the result using their coding techniques, PlSQL is the powerful procedural language which we can do the efficient coding programs for using bunch of data's. For example BULK COLLECT we can use these command to fetch billions of rows and insert this into a table. These credentials has more value in the current IT Market and these Oracle® Certified Professionals have more responsibility to develop the database applications.
Oracle Training Reviews
Besant Technologies Reviews given by our students already completed the training with us. Please give your feedback as well if you are a student.