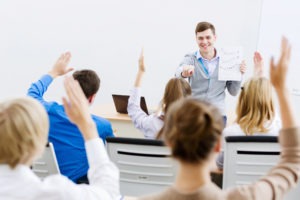 Awarded as the Best Devops Training institute in Bangalore with Certification guidance.
Get Practical Exposure on Jenkins, Ansible, Chef, Github and Docker Concepts from this Devops Course.We guarantee for your Certification Course Completion on devops training in Bangalore.
Besant Technologies offers Best Devops Training in Bangalore – Marathahalli, BTM Layout, Rajajinagar & Jaya Nagar. We teach students what the IT industry deems important- starting from basic to advanced concepts, that too in a real-time environment.
Devops Training in Bangalore
Devops is basically intermingling of two distinct areas of work called development and operations. This intermingling causes the betterment of a company, as a result of which it is able to offer better services. Devops is not a very old concept, but ever since it has come into existence, it has been able to earn enviable popularity for itself. Thankfully, there are Devops Classes available these days that train people in this area. So, if you dream of making a great career in this field then taking Devops training in Bangalore is a must.
Now comes the enrollment part. Just ask yourself, don't you want to receive the Best Devops Training in Bangalore? If your answer is 'yes,' then contacting Besant Technologies, the leading IT training Institute in Bangalore, would be the best bet.
We do Providing Devops Online Training with most experienced Trainers for US and UK People. We Assured that we deliver this Devops Course with 100% Practical Session.
What is DevOps?
DevOps is a philosophy, a movement, and a culture. It's basically the coming together of IT operations and software development that results in the better functioning of both the entities. When these two different areas collaborate, the software can be built, tested and released faster and more efficiently. This results in greater integration in the matter of work. And not just better collaboration and tighter integration, but a shift in mindset also takes place. Devops is all for good; the kind of popularity it has seen in recent years is simply unmatched. for sure-shot success in this field, you must get trained at the best Devops training institute in Bangalore. And when it comes to the best, there is only one name – Besant Technologies.
Why devops?
Devops Training in Bangalore is abundantly available. If you want to take this course, then you will have to first figure out where exactly you want to take the training from. For desired results, shake hands with Besant Technologies and you will receive excellent training in the Devops course. But don't you wish to know why there is so much hype around devops? If you want, then here are the reasons. Check out-
The scope of professional development is huge.
Stability in operating environments gets ensured.
For a consistent delivery of software, devops is a must.
Devops is also required for the ease of management.
Collaboration in the form of devops creates a happier environment for development professionals and IT operations professionals to work in.
Employee engagement increases by several notches.
There is an increase in the field of collaboration and communication.
You can focus on productive work as you don't have to waste time fixing management problems.
How we, at Besant Technologies, help you?
Devops training in Bangalore at Besant Technologies can simply set your career. Our incessant efforts in comprehending the possibilities of devops in the world of IT have rendered us competent in helping interested people learn this skill set. Our trainers are some of the most knowledgeable in the industry with profound empirical knowledge and an enviable proficiency in theories. By following a student-centric approach of teaching, they have been ensuring impeccable learning outcomes in students. What makes us more popular as an IT training institute are our courses, which are not just easy to grab but also extremely relevant as far as industry needs and standards are concerned. We endeavor to keep you abreast of all the latest IT innovations and make sure every bit of information we pass on makes sense to you. Some of the most important tools we use for the devops course are Jenkins, Ansible, GitHub, puppet, chef, and docker.
What more? We offer amazing placement guidance and help you clinch your dream devops job, almost effortlessly.
Do you need training in devops?
Devops is a highly in-demand concept, and it's in its growth phase. The market is still not saturated with IT professionals skilled in the field of devops. In such a scenario, you can reap great benefits learning the ABC of this course. And if you want a lucrative job in this field, you will certainly need training. Training for devops training Bangalore can very well be taken in Besant Technologies. Besant offers devops coaching classes that cover the most important areas to benefit you immensely.
Job opportunities for devops experts
After the completion of your devops certification course in Bangalore, you will need to check what job opportunities are available for you. The good news is that every individual trained in a devops course is valuable for the IT industry. And some of the most common designations for which devops experts are required include Security Engineer, Software Tester, DevOps Architect, Release Manager, Automation Engineer, and Integration Specialist. Join with us for Devops Training in Bangalore and get Placed in Top MNC .
Devops Training in Bangalore
Besant Technologies boasts of being the Best devops training institute in Bangalore. And the syllabus for this course has been broken down below (not in any specific order) for your convenience-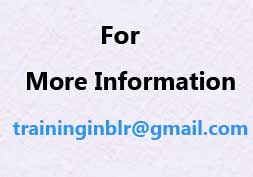 | | |
| --- | --- |
| Course Name | Devops |
| Category | Other Training |
| Venue | Besant Technologies |
| Official URL | Devops Training |
| Demo Classes | At Your Convenience |
| Training Methodology | 30% Theory & 70% Practical |
| Course Duration | 35-40 Hours |
| Class Availability | Weekdays & Weekends |
| For Demo Class | Email ID – besanttech@gmail.com |
Devops Course Syllabus (
Total Duration-35hrs)
Module1: Introduction to DevOps (Duration-1hr)
DevOps Principles in detail
DevOps Engineer Skills in the market
Knowing DevOps Delivery Pipeline
Market trend of DevOps
DevOps Technical Challenges
Tools we use in DevOps
Module 2: GIT – A version control tool (Duration-5hrs)
Knowing about Version control
Git – A CLI
Essentials of GIT in industry
How to setup GIT

Installing Git
First-Time Git Setup
Getting a Git Repository

Working with various commands in GIT
Recording Changes to the Repository

How to check the Status of Your Files
How to track New Files
Staging our modified files
Ignoring Files from GIT
Viewing Your Unstaged and Staged Changes
How to commit Your Changes
Skipping the Staging Area and commit
Removing Files from GIT

 Viewing the Commit History

 Limiting Log Output
Using a GUI to Visualize History

Undoing Things

Changing Your Last Commit
Unstaging a Staged File
Unmodifying a Modified File

Working with Remotes

Showing Your Remotes
Adding Remote Repositories
Fetching and Pulling from Your Remotes
Pushing to Your Remotes
Inspecting a Remote
Removing and Renaming Remotes

Branching and Merging in Git

What a Branch Is
Basic in Branching and Merging
Branch Management in GIT
Branching Workflows and its usage
Remote Branches – create and delete
Rebasing

Git workflows
Git cheat sheet
Module 3: Jenkins – Continuous integration (Duration-10hrs)
Essentials of Continuous Integration
An example scenario where CI is used
Know about Jenkins and its architecture in detail
Jenkins tool Management in detail
Installing Jenkins
Post-installation setup wizard

Unlocking Jenkins
 Customizing Jenkins with plugins
Creating the first administrator user

 Know about User management in Jenkins
Authentication

Jenkins own database user creation
Options to enable integration with LDAP

Authorization

Matrix based authorization
Project based authorization

Overview of Maven

Maven project structure
Maven plugins
Project Object Model (POM) – fundamental unit of work in Maven project
Maven build lifecycle
Adding external dependencies to maven pom.xml
aven build and test project

Creating jobs and automatic build settings

What is Jenkins Pipeline?
Why Pipeline?
Integration with GIT
How to enable project based authorization for a job
Source code management while creating jobs
Triggering automated build
Maven job setup
Know about post build options for jobs like notifications, trigger another build, publishing reports, etc.

Adding a slave node to Jenkins
Building Delivery Pipeline
Notification settings in Jenkins
Plugin management in Jenkins
Module 4: Docker – A containerization technology (Duration-8hrs)
Introduction

Real-world Shipping Transportation Challenges
Introducing Docker and its technology
Understanding of Docker images and containers

Working with container

How to Share and copy a container
Container Life Cycle
How to use Base Image and customize
Creation of Docker File
How to Publish Image on Docker Hub

Introduction to Docker Networking

Network Types in docker technology
Docker Container Networking
Docker Compose – An introduction

Docker Swarm – An introduction

Use Docker Compose to create php, wordpress, mysql
How to Start Containers on a Cluster with Docker Swarm
Creating and Scaling an application in Docker swarm
 Module 5: Ansible – A configuration Management (Duration-9hrs)
Introducing Ansible – A configuration management tool

Basics / What Will Be Installed
Understanding Ansible architecture
Control Machine Requirements
Managed Node Requirements

Inventory

Hosts and Groups
Host Variables
Group Variables

Learn various ansible Modules
How to use adhoc commands

Parallelism and Shell Commands
File Transfer
Managing Packages
Users and Groups
Deploying From Source Control
Managing Services

 Introduction to YAML script
Playbook

 About Playbooks
Playbook Language Example – YAML
How to Write Playbooks
Tasks in Playbooks
Understanding about various tasks in playbook
Introduction to Handlers and variables
Learn about using handlers, variables in the playbook
Become (Privilege Escalation)

Roles

Role Directory Structure
Using Roles
Role Duplication and Execution
Role Default Variables
Role Dependencies
Role Search Path
Ansible Galaxy

 Including and Importing

Includes vs. Imports
Importing Playbooks
Including and Importing Task Files
Including and Importing Roles

Writing a playbook to install and configure webservers and deplo0y an application
How to create Ansible Role and use it
Using an ansible role in playbook
How to use Ansible Galaxy to download roles.
Example – Install and use Jenkins roles from ansible galaxy
Module 6: DevOps on Cloud (Duration-2hrs)
Essentials of Cloud computing?
Cloud and virtualization architecture
 Cloud deployment architecture
 Cloud providers – An overview
Why we need DevOps on Cloud?
Introducing to Amazon web services
 Various AWS services for Devops – An overview
 DevOps using AWS – Demo
Call us 9108126341/9108126342 for free Demo Session on Devops Training in Bangalore BTM & Marathahalli get 1 hour basic knowledge on Devops Topics.
For Devops Materials – Download Now
You can find the Latest Devops Interview Questions