AngularJS Training in Chennai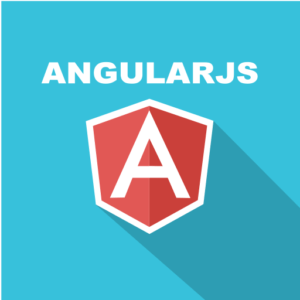 We are the best providers of AngularJS Training in Chennai with expert guidance and fully interactive classes. Our training program is very much mixed both practical and interview point of questions. Awarded as Best Angularjs training institute in Chennai with Placements. We offer Training on Angular latest versions like Angular 2, Angular 4, Angular 5 and Angular 6 in Chennai. Our Angularjs Trainers are working Professionals having good exposure on all angular versions.
We Offering Angularjs Classes in Our 10+ Branches in Chennai (Velachery, OMR, Tambaram, Porur, Anna Nagar, T.Nagar, Maraimalai Nagar, Siruseri, and thiruvanmiyur). Call us at 9962528293/4 to Book a Free Demo Class on Aws Concepts.
Best AngularJS Training in Chennai
In today's ever-increasing technology-driven world, the internet, mobiles, cloud computing, and artificial intelligence are the most sought software in every field. All businesses, organizations, institutes and every industry is dependent on the technology today. Learn Best Angularjs Course in Chennai and get Practical knowledge on Creating Single Page Application. Click Here –> For AngularJS Online Training 
Best AngularJS Training Institute in Chennai
AngularJS is one of the most popular JavaScript programmings which is being used in the current scenario. To master the skills of AngularJS, step into the most reputed institute for Angularjs training in Chennai – Besant Technologies.
Angular 2/4/5/6/7 Training in Chennai at Besant technologies
Besant Technologies provides AngularJS Training in Chennai for trainees the most reliable study material, expert team of trainers, lab facilities, great infrastructure with a practice-based approach to learning and 100% placement assistance to all trainees. It is time to master the Angular 2,4,5,6 from the top-rated IT training institute of Chennai to stand out from the crowd.
What is AngularJS?
AngularJS is a pure JavaScript® framework used commonly as a front-end MVC(Model View Controller) while the most accurate thing will be close to somewhat MVVM(Model View – View Model). Since we can use AngularJS in any of the above ways developers at Google call it humorously MVW(Model View Whatever). AngularJS makes front-end development very easy with its way of separating application logic from the user view and handling dynamic binding.
Why AngularJS?
Ever wondered how a single page application works? The answer is AngularJS. Each and every day thousands of websites come alive and if you notice the recent trend almost every website will be single page application except very few. Single page applications are nothing but reloading a part of the web page rather than reloading the entire page if a small amount of data is changed. JavaScript is blooming the world, each and every browser comes supporting JavaScript®. Till JavaScript is there, the scope for AngularJS will be there. The most interesting part is that AngularJS supports both web applications and mobile applications. And finally AngularJS has already started ruling the front-end world and it turns out to be the easiest and error-free JavaScript framework widely used across the software industry. Get AngularJS Training in Chennai at Besant Technologies Now.
What Is an AngularJS Training?
AngularJS Training in Chennai relies heavily on JavaScript to create interactive aspects of a website which allows its users a very interactive user interface experience. It is an open source web application framework which is maintained by Google. AngularJS is used by front-end developers for mainly web designing. It builds dynamic and powerful web applications. AngularJS is simpler to use for developers as it uses the shortest code and paired with AJAX it gives an amazing speed.
What do we do at Besant Technologies for AngularJS?
As we have already mentioned above the importance of AngularJS, we are here is to support you and help you build your AngularJS Training in Chennai Knowledge with hands-on experience from the best of experienced professionals who have worked for some VC funded startups. AngularJS Training in Chennai structure at Besant Technologies is designed to make the trainees understand the essence of the AngularJS programming through application development by designing the User Interface and testing the programme. It consists of a tool-set for building the framework for the development of applications
Whom AngularJS is suitable for?
AngularJS is suitable for all IT professionals who look forward to shining in front-end development and become industry experts on the same. This course can be pursued by individuals who know the basics of JavaScript®. Besant Technologies will make you a master in AngularJS Training in Chennai web app developments. We offer classroom training and online training as well. The faculty consists of experts from the industry itself who possess vast knowledge and experience in AngularJS programming applications.
The course curriculum is designed to meet the requirements of the industry. It is a practical based training providing its trainee's opportunities to deal with real-time live projects.
Whom do we train?
We train all aspiring candidates who have the love to learn JavaScript and front-end development. We train professionals of another stream to become experts in AngularJS irrespective of your experience. We also offer 100% placement assistance. The trainees are given aptitude and soft skill training during the course as well as mock interviews are held on one to one basis with industry experts to prepare the aspirants to crack interviews at all major IT companies and secure lucrative job positions.
Job opportunity for AngularJS 
The real scenario in the industry is companies recruit freshers and train them in AngularJS. So when a candidate is already an expert in AngularJS then the chance of getting placed doubles up. Almost 70% of the companies working on AngularJS is having the shortage of AngularJS developers. Are you ready to grab the offer? Join Now AngularJS Training in Chennai at Besant Technologies.
Our AngularJS Training in Chennai @ Besant Technologies
Learn the most popular and complete JavaScript® framework carefully handcrafted by the best breed of developers in google. With our AngularJS Training in Chennai, you'll learn the end to end concepts beginning
with amateur level and end up as an AngularJS professional.
We help to transform an individual from a novice to a master at AngularJs programming. Our course package is based on ostensible rates which will not make a big hole in your pocket. The special features of our AngularJS course include:
An expert faculty who possesses up-to-date knowledge and vast experience in their field.
A practical-based approach to learning. Apart from theoretical concepts imparted in the classrooms, the students are given a thorough hands-on learning experience to boost their confidence and enhance their skills as well.
During the course, aptitude training, soft skill skills and mock interviews are preparation given to trainees to get placed successfully in the real IT world.
The institute offers modern amenities and facilities, with well-developed infrastructure and lab facilities.
About the trainers of Angular Js Training in Chennai
The trainers at our institute are working professionals from the industry who possess vast experience and up to date knowledge about Angular 2, 4, 5, 6 and 7. They believe in quality learning and hands-on learning experience. They have the great passion to teach and have given more than 2000+ IT experts in the last few years.  Join us for Angular 2/4/5/6/7 in Chennai and placed in Top MNC with good Salary.
Apart from knowledge, experience and teaching passion they have enthralling personalities and great communication skills which they imbibe in the trainees too.
Certification after AngularJS training in Chennai
The certification provided after the successful completion of the AngularJS Training in Chennai programme adds a professional credential to the trainee's CV. The certificates are globally accredited by all major MNC's.
Placement assistance after AngularJS training in Chennai
Have you mastered the skills of AngularJS programming? It is time to implement the learned skills. Besant Technologies gives the opportunity to all its trainees to find the most perfect platform to showcase your skills. At Besant Technologies we provide 100% placement assistance to all the trainees. We give placement training like aptitude training, soft skill training, and mock interviews to make the aspirant's industry ready. We have successfully placed more than 2000 students and have the regular record of quality placement in lucrative job positions. So grab more opportunities by our AngularJS Training in Chennai.
AngularJS Training in Chennai Syllabus
SECTION: 1 Introduction of Web Technology
Introduction to JS
What is Angular?
Why to use angular among N number of frameworks available.
How to use angular

SECTION : 2 First Steps

Angular Invocation
Core modules
Angular Invocation
Compilation
Execution cycle

SECTION : 3 Exploring Data Types & Functions

Objects
Strings
Numbers
Auto Casting
Prototype
Function
Self Invocing Functions
Array
Booleans
Un defined

Control Structures: Logical Expressions

If statements
Else and elseif statements
Logical operators
Switch statements

SECTION : 5 Control Structures: Loops

For loops
For each loops
Continue
Break

User-Defined Functions

Defining functions
Function arguments
Returning values from a function
Multiple return values
Scope and global variables

Debugging

Developer's console
Warnings and errors
Debugging and troubleshooting

HTML compilation and Angular Compilation

Compilation phase
Angular Compilation

Actual Angular Topics

Modules
Controllers
Dependency Injection
Service
Filters
Data Binding
Scopes
Template
Directives
Routers
Providers

About Angular5 Training

Angular 5 training by real-time experts with real time examples, this Angular5 Training covers all the topics in depth with complete overview of  AngularJS,2 and 4

Couse Syllabus:

Section 1:

Getting Started with Angular 5:

Course Introduction
What is Angular
Angular vs Angular 2 vs Angular 4 vs Angular 5
CLI Deep Dive
Project Setup and First App
The course Structure
What is TypeScript
A basic setup of Bootstrap for Styling

Section 2:

 The Basics of Angular 5

Module Introduction
How an Angular App gets loaded and started
Components
Creating new Component
Understanding the role of AppModule and Component Declaration
Understanding Component Templates
Understanding Component Styles
Understanding Component Selector

Section 3:

Databinding & Directive Concepts

Module Introduction
What is Databinding
String Interpolation
Property Binding
Property Binding vs String Interpolation
Event Binding
Bindable Properties and Events
Passing and Using Data using Event Binding
Two-Way Binding
Forms Module and Two Way Binding
Understanding Directives
Using ngIf and Else Conditions
Using ngStyle for Styling Angular App
Applying css Class dynamically with ngClass
Displaying Lists using ngFor

Section 4:

Advanced Component and Databinding 

Module Introduction
Dividing the App into multiple components
Property and Event Binding deep dive
Binding to custom properties
Binding to custom events
View Encapsulation
Understanding Local Reference inside Templates
Getting Access to the templates using @ViewChild.
Exploring Component Life Cycle
Life cycle hooks deep dive

Section 5:

Advance Directive Concepts

Creating a basic custom attribute directive
Exploring Renderer to create a Directive
Understanding HostListener and HostBinding
Binding to Directive's Properties
Building Structural Directives
Exploring ngSwitch

Section 6:

Understanding Services and Implementing Dependency Injection

Module Introduction
Why Services are required
Creating a Service
Injecting the service into components
Understanding Dependency Hierarchical Injector
Injecting a Service into other services

Section 7:

Routing in Angular 5

Module Introduction
Understanding the need of a Router
Setting Up and implementing Routes
Navigating to Router Links
Understanding Router Paths
Styling Active Router Links
Understanding Navigation Paths
Styling Router Links
Navigating Dynamically
Using Relative Paths
Passing Parameters to Routes and fetching route parameters
Fetching route parameters in a Reactive Way
Passing query parameters and fragments
Understanding Nested Routes
Redirecting and Wildcard routes
Redirection Path Matching
Outsourcing the Route Configuration
Introduction to Guards
Understanding can activate
Understanding canActivateChild
Understanding can deactivate
Passing Static Data to a Route
Understanding Resolve Guard
Exploring Location Strategies

Section 8:

Observables in Angular 5

Module Introduction
Understanding built-in Angular Observable
Creating Observables
Using a Custom observable
Unsubscribe
Using Subjects to pass and Listen to Data
Understanding Observable Operators

Section 9:

Forms in Angular 5

Module Introduction
Need of Angular's help
Template Driven vs Reactive Approach

Template Driven Approach

TD: Creating the Form and Registering the controls
TD: Submitting and Using the form
TD: Understanding Form's State
TD: Accessing Form using @ViewChild
TD: Adding Validation to user input
TD: Built-in Validator and using HTML 5 Validation
TD: Understanding Form State
TD: Outputting Validation Error Messages
TD: Set Default Value with ngModel Property Binding
TD: Using ngModel and two-way binding
TD: Grouping Form Controls
TD: Using Form Data

Reactive Form Approach

 Reactive: Creating a Form in Code
Reactive: Submitting the form
Reactive: Adding Validation
Reactive: Getting Access to Controls
Reactive: Grouping Controls
Reactive: FormArray
Reactive: Custom Validators
Reactive: Exploring Error Codes
Reactive: Custom Async Validator

Section 10:

Exploring Pipes in Angular 5

Module Introduction
Using Pipes
Parameterizing Pipes
Chaining Multiple Pipes
Creating a custom Pipe
Pure & Impure Pipes
Understanding the Async Pipe

Section 11:

Making HTTP Requests in Angular 5

 Introduction & how HTTP request works in SPAs
Sending POST Request
Adjusting request headers
Sending GET requests
Sending PUT Requests
Response with observable operators
Catching HTTP errors
Using the async pipe with HTTP Requests

Section 12:

Authentication & Route Protection in Angular Apps

 Module Introduction
How Authentication works in SPAs
Introduction to JWT
Creating a Signup Page and Route
Setting up Firebase SDK
Signing users up
Signing users in
Token introduction
Sending a token
Route protection and redirection example.

Section 13:

Typescript Introduction

Module Introduction
Using types
Classes
Interface
Generics
Wrap up & Modules
Deep dive into typescripts.

Section 14:

Project:

This section will cover a course project where we will try to implement all topics we covered in each session. The course project will run after completion of each module.
AngularJS Training Reviews
Besant Technologies Reviews gave by our students already completed the training with us. Please give your feedback as well if you are a student.