Awarded as the Best Devops Training institute in Bangalore with Certification guidance.
Get Practical Exposure on Jenkins, Ansible, Chef, Github and Docker Concepts from this Devops Course.We guarantee for your Certification Course Completion on devops training in Bangalore.
Besant Technologies offers Best Devops Training in Bangalore – Marathahalli, BTM Layout, Rajajinagar & Jaya Nagar. We teach students what the IT industry deems important- starting from basic to advanced concepts, that too in a real-time environment.
Devops Training in Bangalore
Devops is basically intermingling of two distinct areas of work called development and operations. This intermingling causes the betterment of a company, as a result of which it is able to offer better services. Devops is not a very old concept, but ever since it has come into existence, it has been able to earn enviable popularity for itself. Thankfully, there are Devops Classes available these days that train people in this area. So, if you dream of making a great career in this field then taking Devops training in Bangalore is a must.
Now comes the enrollment part. Just ask yourself, don't you want to receive the Best Devops Training in Bangalore? If your answer is 'yes,' then contacting Besant Technologies, the leading IT training Institute in Bangalore, would be the best bet.
We do Providing Devops Online Training with most experienced Trainers for US and UK People. We Assured that we deliver this Devops Course with 100% Practical Session.
What is DevOps?
DevOps is a philosophy, a movement, and a culture. It's basically the coming together of IT operations and software development that results in the better functioning of both the entities. When these two different areas collaborate, the software can be built, tested and released faster and more efficiently. This results in greater integration in the matter of work. And not just better collaboration and tighter integration, but a shift in mindset also takes place. Devops is all for good; the kind of popularity it has seen in recent years is simply unmatched. for sure-shot success in this field, you must get trained at the best Devops training institute in Bangalore. And when it comes to the best, there is only one name – Besant Technologies.
Why devops?
Devops Training in Bangalore is abundantly available. If you want to take this course, then you will have to first figure out where exactly you want to take the training from. For desired results, shake hands with Besant Technologies and you will receive excellent training in the Devops course. But don't you wish to know why there is so much hype around devops? If you want, then here are the reasons. Check out-
The scope of professional development is huge.
Stability in operating environments gets ensured.
For a consistent delivery of software, devops is a must.
Devops is also required for the ease of management.
Collaboration in the form of devops creates a happier environment for development professionals and IT operations professionals to work in.
Employee engagement increases by several notches.
There is an increase in the field of collaboration and communication.
You can focus on productive work as you don't have to waste time fixing management problems.
How we, at Besant Technologies, help you?
Devops training in Bangalore at Besant Technologies can simply set your career. Our incessant efforts in comprehending the possibilities of devops in the world of IT have rendered us competent in helping interested people learn this skill set. Our trainers are some of the most knowledgeable in the industry with profound empirical knowledge and an enviable proficiency in theories. By following a student-centric approach of teaching, they have been ensuring impeccable learning outcomes in students. What makes us more popular as an IT training institute are our courses, which are not just easy to grab but also extremely relevant as far as industry needs and standards are concerned. We endeavor to keep you abreast of all the latest IT innovations and make sure every bit of information we pass on makes sense to you. Some of the most important tools we use for the devops course are Jenkins, Ansible, GitHub, puppet, chef, and docker.
What more? We offer amazing placement guidance and help you clinch your dream devops job, almost effortlessly.
Do you need training in devops?
Devops is a highly in-demand concept, and it's in its growth phase. The market is still not saturated with IT professionals skilled in the field of devops. In such a scenario, you can reap great benefits learning the ABC of this course. And if you want a lucrative job in this field, you will certainly need training. Training for devops training Bangalore can very well be taken in Besant Technologies. Besant offers devops coaching classes that cover the most important areas to benefit you immensely.
Job opportunities for devops experts
After the completion of your devops certification course in Bangalore, you will need to check what job opportunities are available for you. The good news is that every individual trained in a devops course is valuable for the IT industry. And some of the most common designations for which devops experts are required include Security Engineer, Software Tester, DevOps Architect, Release Manager, Automation Engineer, and Integration Specialist. Join with us for Devops Training in Bangalore and get Placed in Top MNC .
Devops Training in Bangalore
Besant Technologies boasts of being the Best devops training institute in Bangalore. And the syllabus for this course has been broken down below (not in any specific order) for your convenience-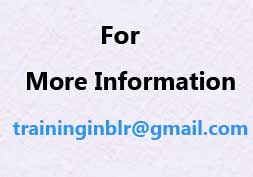 | | |
| --- | --- |
| Course Name | Devops |
| Category | Other Training |
| Venue | Besant Technologies |
| Official URL | Devops Training |
| Demo Classes | At Your Convenience |
| Training Methodology | 30% Theory & 70% Practical |
| Course Duration | 35-40 Hours |
| Class Availability | Weekdays & Weekends |
| For Demo Class | Email ID – besanttech@gmail.com |
Devops Course Syllabus
Total Duration: 46 hrs
Duration:02:00:00 hrs
Introduction to Devops
Define Devops
What is Devops
SDLC models,Lean,Agile
Why Devops?
History of Devops
Devops Stakeholders
Devops Goals
Important terminology
Devops perspective
Devops and Agile
Devops Tools
Configuration management
Continuous Integration, Continuous Deployment and Continuous Delivery
Duration:00:30:00 min
Introduction to Cloud computing
What is cloud computing
Characteristics of cloud computing
Cloud implementation models
Cloud service models
Advantages of cloud computing
Concerns of cloud computing
Duration:00:30:00 min
Introduction to Virtualization
What is Virtualization?
History of Virtualization
What is Hypervisor?
Types of Server Virtualization
Benefits of Virtualization
Important Virtualization products
Duration:08:00:00 hrs
AWS Cloud Technical Essentials
Amazon EC2
Amazon Elastic Load Balancer
Amazon Route 53
Amazon VPC
Amazon Simple Storage Service (Amazon S3)
Amazon Elastic Block Store (Amazon EBS)
Amazon Content Delivery Network (Amazon CloudFront)
Amazon Relational Database Service (Amazon RDS)
Amazon DynamoDB
Amazon ElastiCache
Amazon Simple Notification Service (SNS)
Amazon CloudWatch
Amazon CloudTrail
Amazon Simple Email Service (Amazon SES)
AWS Identity and Access Management (IAM)
Amazon Command Line Interface API
S3-Browser
Duration:06:00:00 hrs
Linux Administration
A Linux Introduction
Open Source Philosophy
Distributions
Embedded Systems
Command Line Basics
Basic Shell
Command Line Syntax – ls
Command Line Syntax – $PATH, Case Sensitivity
Command Line Syntax – Basic Commands
Command Line Syntax – uname
Command Line Syntax – Command History, Command Completion
Command Line Syntax – cd and pwd
Shell Configuration Files
Variables – Environment / System Variables
Variables – User Defined
Globbing
Quoting
Formatting Commands
Working with Options
Using the Command Line to Get Help
Man
Info
locate, find, whereis, and using /usr/share/doc/
Exercise: Man Page Walkthrough
Exercise: Basic Command Line
Using Directories and Listing Files
The Linux File System
Files, Directories
Hidden Files and Directories
Home
Absolute and Relative Paths
Exercise: Maneuvering the Linux File System
Creating, Moving and Deleting Files
Files and Directories
Case Sensitivity
Simple Globbing and Quoting
The Power of the Command Line
Archiving Files on the Command Line
Files, Directories
Archives, Compression
Searching and Extracting Data from Files
Commands (Revisited)
Command Line Pipes
I/O Redirection
Regular Expressions
Exercise: Practicing with Pipes and Grep
Turning Commands into a Script
Basic Text Editing
Basic Shell Scripting
Basic Shell Scripting, Continued
Exercise: Using the vi Text Editor
Available
The Linux Operating System
Choosing an Operating System
Windows, Mac, and Linux Differences
Distribution Life Cycle Management
Understanding Computer Hardware
Hardware
Where Data is Stored
Kernel
Processes
syslog, klog, dmesg
/lib, /usr/lib, /etc, /var/log
Your Computer on the Network
Internet, Network, Routers
Domain Name Service and the Default Gateway (Network Router)
Network Configuration
Security and File Permissions
Basic Security and Identifying User Types
Root and Standard Users
System Users
Creating Users and Groups
User IDs
User Commands
Group Commands
Exercise: Managing User Accounts
Exercise: Creating User Groups
Managing File Permissions and Ownership
File/Directory Permissions and Owners
Special Directories and Files
Symbolic Links
System files, Special Files, and Sticky Bits
Duration:02:00:00 hrs
GIT: Version Control
Introduction
Version control systems
Local, Centralized and distributed
Installing Git
Installing on Linux
Installing on Windows
Initial setup
Git Essentials
Creating repository
Cloning, check-in and committing
Fetch pull and remote
Branching
Duration:15:00:00 hrs
Jenkins – Continuous Integration
Introduction to Jenkins
CI/CD Concepts
Continuous Integration and Continuous Delivery
Quiz: CI/CD Concepts
Installing and Configuring Jenkins
Prerequisites
Jenkins Install
The Dashboard
User Management and Security
Adding a Jenkins Slave
Setting Up GitHub
Plugin Manager
Exercise: Install a Jenkins Master and Prerequisites
Exercise: Configuring Matrix-Based Security
Exercise: Add a Jenkins Slave
Exercise: Working with the Plugin Manager
Quiz: Installing and Configuring Jenkins
Projects
Freestyle Project Configuration
Source Code Management and the Git Plugin
Git Hooks and Other Build Triggers
Workspace Environment Variables
Parameterized Projects
Upstream/Downstream Projects and the Parameterized Trigger Plugin
Folders
Views
Exercise: Configure a Parameterized Freestyle Project?
Hands-on Labs: Configure a Jenkins Freestyle Project
Hands-on Labs: Jenkins Upstream and Downstream Projects with the Parameterized Trigger Plugin
Quiz: Projects
Pipelines
Our Java Pipeline Project
Docker Install
Installing and Configuring Ant
The Jenkinsfile
Configuring and Running a Pipeline
Artifacts and Fingerprints
Exercise: Build a Simple Pipeline Without SCM
Hands-on Labs: Configure a Jenkins Pipeline
Quiz: Pipelines
Testing With Jenkins
About Testing
Unit Testing with JUnit and Ant
Deploying to Apache
Functional Testing
Quiz: Testing With Jenkins
Pipeline Enhancements
Multibranch Pipelines and Code Promotion
Tagging
Notifications
Shared Pipeline Libraries
Exercise: Configure Notifications in a Pipeline
Hands-on Labs: Configure a Jenkins Multibranch Pipeline
Quiz: Pipeline Enhancements
Advanced Jenkins Administration
The Jenkins CLI
The Jenkins REST API
Setting Up a Jenkins Master with Docker
Exercise: Using the Jenkins CLI
Exercise: Using the Jenkins REST API
Quiz: Advanced Jenkins Administration
Duration:10:00:00 hrs
Ansible
Introduction to Ansible
Ansible Agentless Architecture
Installation
Ansible Inventories
Ansible Modules
Ansible Playbooks
Duration:02:00:00 hrs
Docker– Containers
Introduction
What is a Docker
Use case of Docker
Platforms for Docker
Dockers vs Virtualization
Architecture
Docker Architecture.
Important Docker components
Understanding the Docker components
Installation
Installing Docker on Linux.
Understanding Installation of Docker on Windows.
Some Docker commands.
Provisioning
Docker Hub.
Downloading Docker images.
Running Docker images
Running commands in container.
Running multiple containers.
Custom images
Creating a custom image.
Running a container from the custom image.
Publishing the custom image.
Docker Networking
Accessing containers
Linking containers
Exposing container ports
Container Routing
Call us 9108126341/9108126342 for free Demo Session on Devops Training in Bangalore BTM & Marathahalli get 1 hour basic knowledge on Devops Topics.
For Devops Materials – Download Now
You can find the Latest Devops Interview Questions