AWS Training in Bangalore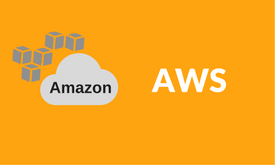 Besant Technologies Provides Best AWS Training in Bangalore. We train students from basic to advanced concepts, within a real-time project. Learn how to use Amazon Web Services® from beginner level to advanced techniques which are taught by experienced working professionals. With our Amazon Web Services Training in Bangalore, you'll learn concepts in expert level with practical manner.Awarded as the Best AWS Training Center in Bangalore with 100% Jobs for freshers and working professional.
Besant Technologies Provides Best AWS Training Courses in Bangalore – Marathahalli, BTM Layout, Rajajinagar, Jaya Nagar, Kalyan Nagar, Indira Nagar and Electronic City. We train students from basic to advanced concepts, within a real-time environment.  We give 100% Assurance on Your AWS Training & Certification Success  in Bangalore.
Best AWS Training in Bangalore
A lot of people are taking AWS training in Bangalore. The reason? Well, this course has been able to earn huge popularity for itself. This cloud computing platform comes with a number of features and has brought about a kind of IT storm. You will be surprised to know that almost every IT training institute is offering this course nowadays. So, if you haven't enrolled yourself yet in this course, now is the time to do so.
About Our AWS Trainers in Bangalore
We Provide Best Aws Training in Bangalore with Corporate People who has extensive knowledge in AWS Cloud. Our Trainers are Project Mangers in Amazon.com who are involving in AWS Cloud development. Take AWS Course in Bangalore at Besant technologies and get certification on aws solution architect.
About Our AWS Training in Bangalore Syllabus
Our AWS Syllabus designed by most experienced trainers which will Suitable for both Freshers and Working Professionals. We will focus on Practical Oriented AWS training rather than theory Classes in Bangalore. Once you enrolled we offer AWS Study Materials before the Classes Started. Learn Aws Course in Bangalore with unique Course Syllabus. We do provide Basic Devops Training like git, github, jenkins, Maven, Ansible along with this AWS Training in Bangalore will be conducted.
What is Amazon Web Services?
AWS or Amazon Web Services cloud computing platform offered by Amazon is comprehensive in its truest sense. AWS helps businesses make growth by providing them deployment, application, analytics, database, storage and compute services. It's a subsidiary of amazon.com and is high in demand. So, be wise and enroll yourself in an AWS training institute in Bangalore for a brighter future.
Why Amazon Web Services?
A lot of people take AWS courses in Bangalore these days because some of the most amazing IT training institutions including Besant Technologies are here. But why take an AWS course? What is the reason behind its popularity? If you want to know, read on the following-
Our AWS Training in Bangalore helps you improve your knowledge in the field of cloud computing.
When you get trained in this course, you equip yourself for a great info-tech job.
You earn a handsome salary from a job in this field.
AWS is highly recognized. And our AWS Training in Bangalore course is highly valued.
The community of AWS experts scattered around the globe is large. By receiving training in this course, you will be able to be a part of this large AWS community.
Since re certification is required in this course, you can stay updated with the newest developments in this field.
How we, at Besant Technologies, help you?
simply set your career. Our incessant efforts in comprehending the possibilities of AWS in the world of IT have rendered us competent in helping interested people learn this sskill set Our trainers are some of the most knowledgeable in the industry with profound empirical knowledge and an enviable proficiency in theories. By following a student- centric approach of teaching, they have been ensuring impeccable learning outcomes in students. What makes us more popular as an IT training institute are our courses, which are not just easy to grab but also extremely relevant as far as industry needs and standards are concerned. We endeavor to keep you abreast of all the latest IT innovations and make sure every bit of information we pass on makes sense to you.
What more? We offer amazing placement guidance and help you clinch your dream AWS job, almost effortlessly.
Do you need training in AWS?
AWS doesn't just validate your technical skills, but also offers tangible benefits that help you highlight your achievement and improve your AWS expertise. The sheer availability of institutes offering AWS training in Bangalore speaks in favor of the popularity of this course.
If you seriously want a great career in the field of cloud computing, then receiving AWS Training in Bangalore from a reputed institute like Besant Technologies is a must. A lot of people having an inclination towards the IT industry are taking AWS coaching classes seriously. Why not be one among them for a brighter future?
We rated as the Best AWS Training institute in Bangalore with jobs. Get enroll on AWS Course and Placed in Top MNC with High Package.
Job opportunities for AWS Training :
So, your AWS certification course is over. Now, the next step is to get a great job. But do you know what avenues are open for you as an AWS expert? Well, there is no dearth of companies looking for professionals who can help them with cloud-based services. So, as an AWS expert, you can be of immense help to any such company. With AWS certification, you will be able to hold positions like AWS architect or cloud solutions architect, with varying seniority levels. Cloud backup and disaster recovery are also popular AWS fields where you can find work.
Most of our AWS Students are Placed in Top MNC like Infosys, Amazon, Google with good Salary like 10L, 15L per annum. So update skill on Aws Cloud and get your dream job as AWS developer in india and other Countries.
AWS Training Institute in Bangalore
Besant Technologies boasts of being the Best AWS training institute in Bangalore. And the syllabus for this course has been broken down below (not in any specific order) for your convenience-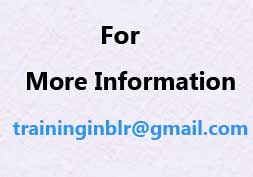 | | |
| --- | --- |
| Course Name | Amazon Web Services |
| Category | Cloud Computing |
| Venue | Besant Technologies |
| Official URL | Amazon Web Services Training |
| Demo Classes | At Your Convenience |
| Training Methodology | 30% Theory & 70% Practical |
| Course Duration | 35-40 Hours |
| Class Availability | Weekdays & Weekends |
| For Demo Class | Email ID – besanttech@gmail.com |
Amazon Web Services Training Course Syllabus
Linux Fundamentals
Installation and Initialization:
Installation, Package Selection
Anatomy of a Kickstart File, Command line
Introduction to Bash Shell
System Initialization, Starting the Boot Process: GRUB.
Boot and Package Management:
Configuring services to run at boot,
Securing single-user mode (su login),
Shutting down and rebooting the system,
RPM Package Manager, Installing and Removing Software, Updating a Kernel RPM,
Yum Command set, Install packages by using yum.
Apt-get command set, Apt-cache package management
User Administration:
Understanding different types of groups and creation of groups
Creation of users in different groups
Understanding Passwd, Shadow Files
Understanding password aging
Creation of quotas for users, groups and file systems
Understanding users security files
The different commands for Monitoring the users
TROUBLESHOOTING
Automation of jobs – Cron , at
Run levels:
Understanding the different types of run-levels
Understanding different types of shutdown commands
Understanding run control scripts
Understanding the different types
Overview of the Service Protocols:
AWS Sysops Administrator Certification
Cloud Computing
Introduction to Cloud Computing
Why Cloud Computing?
Benefits of Cloud Computing
Types of Cloud Computing
Public Cloud
Private Cloud
Hybrid Cloud
Community Cloud
Software as a Service
Platform as a Service
Horizontal vs vertical scaling
Cloud Computing Issues
Security
Costing Model
What is virtualization?
Virtualization and cloud computing
Types of virtualization
Virtualization terminologies
Hypervisor
Benefits
Vendors
AWS Platform
Introduction to AWS Elastic computing
Introduction to the AWS products
Regions and Availability Zones
Signing up for AWS
AWS Free usage tier
Introduction AWS management console
EC2 Instances
Understanding AMI
Launching your first AWS instance
On-demand Instance pricing
Reserved Instance pricing
Spot instance pricing
Setting up security
Security groups
Choosing & Creating a new AMI
Public and Private IP's
Deploying a new instance from the created AMI
Key Pairs
Elastic IP's
Load Balancing
Introduction to Scaling
ELB (Elastic Load Balancer)
Components and types of load balancing
EBS (Elastic Block Storage)
Create EBS volumes
Delete EBS Volumes
Attach and detach EBS volumes
Mounting and unmounting EBS volume
Creating and deleting snapshots
Creating volumes from snapshots S3 (Simple Storage Service)
Storage in Cloud
S3 durability and redundancy
S3 Buckets
S3 Uploading Downloading
S3 Permissions
S3 Object Versioning
S3 Lifecycle Policies
Storage Gateway
Import Export
S3 Transfer Acceleration
Glacier storage
Cloud Front
Use of cloud front
Creating a cloud front distribution
Hosting a website of cloud front distribution
Implementing restrictions
Configuring origins and behaviors
Route53
Creating zones
Hosting a website
Understanding routing policies
Weighted simple and failover policies
Identity Access Management (IAM)
Creating Users and Groups
Applying policies
Password Policy
Roles
AWS Security Management
Security Practices for Cloud Deployment
AWS Responsibilities and Securities
Cloud Trail
Trust advisor
Amazon Virtual Private Cloud (VPC)
Introduction to Amazon Virtual Private Cloud (VPC)
VPC Advantages
Default and Non-default VPC
Components of VPC
Direct Connect
Describe, create, and manage Amazon Virtual Private Cloud
Amazon VPC, Private Subnet and Public Subnet
AWS Networking, Security Groups and Network ACLs
Configuration and management of VPN connectivity
Subnet and Subnet Mask
Relational Database Service (RDS)
Introduction to RDS
Different database services of AWS: Amazon RDS, Dynamo DB, Redshift etc.
Configuring the database
Configuring backups
Configuring the maintenance windows
Connecting to the database
Dynamo DB
Creating a dynamo dB
Configuring alarms
Adding data manually
Management Tools
Cloud watch dashboard
Configuring Monitoring services
Setting thresholds
Configuring actions
Creating a cloud watch alarm
Getting statistics for ec2 instances
Monitoring other AWS services
Configuring Notifications
Integrating cloud watch with Auto scaling
Cloud Trail
Application Services
What is SNS
Creating a topic
Create subscription
Subscribed to the subscription
SQS
SES
Lambda and Elastic Beanstalk
AWS Troubleshooting
Troubleshooting EC2 instance
Troubleshooting using Cloud watch
Troubleshooting using ELB
Troubleshooting by using Cloud trail
Troubleshooting by using Cloud front
AWS Architecture and Design
Backup and Disaster Recovery
How to manage Disaster Recovery and Backups
Best Practice for DR and Backups
AWS High availability Design
Troubleshooting and Price Calculator
AWS Best Practices (Cost +Security)
AWS Calculator & Consolidated Billing
Devops Fundamentals
An understanding of Devops and the modern Devops toolsets
The ability to automate all aspects of a modern code delivery and deployment pipeline using:
Source code management tools – CVS, Git
Build tools – Apache ant, Maven
Test automation tools – JUnit
Continuous Integration Tools – Jenkins, Team city
Configuration management tools – Chef, Puppet, Ansible
Monitoring tools – Nagios
Call us 9108126341/9108126342 for free Demo Session on AWS Training in Bangalore BTM & Marathahalli get 1 hour basic knowledge on Aws.
For Amazon Web Services Materials – Download Now
You can find the Latest Amazon Web Services Interview Questions