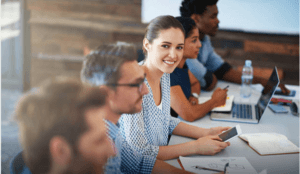 Besant Technologies Provides Best AWS Training Courses in Bangalore – Marathahalli, BTM Layout, Rajajinagar & Jaya Nagar. We train students from basic to advanced concepts, within a real-time environment.
AWS Training in Bangalore
A lot of people are taking AWS training in Bangalore. The reason? Well, this course has been able to earn huge popularity for itself. This cloud computing platform comes with a number of features and has brought about a kind of IT storm. You will be surprised to know that almost every IT training institute is offering this course nowadays. So, if you haven't enrolled yourself yet in this course, now is the time to do so.
What is AWS?
AWS or Amazon Web Services cloud computing platform offered by Amazon is comprehensive in its truest sense. AWS helps businesses make growth by providing them deployment, application, analytics, database, storage and compute services. It's a subsidiary of amazon.com and is high in demand. So, be wise and enroll yourself in an AWS training institute in Bangalore for a brighter future.
Why AWS?
A lot of people take AWS courses in Bangalore these days because some of the most amazing IT training institutions including Besant Technologies are here. But why take an AWS course? What is the reason behind its popularity? If you want to know, read on the following-
A training in AWS helps you improve your knowledge in the field of cloud computing.
When you get trained in this course, you equip yourself for a great info-tech job.
You earn a handsome salary from a job in this field.
AWS is highly recognized. And a training in this course is highly valued.
The community of AWS experts scattered around the globe is large. By receiving training in this course, you will be able to be a part of this large AWS community.
Since recertification is required in this course, you can stay updated with the newest developments in this field.
How we, at Besant Technologies, help you?
AWS training Bangalore at Besant Technologies can simply set your career.
Our incessant efforts in comprehending the possibilities of AWS in the world of IT have rendered us competent in helping interested people learn this sskill set Our trainers are some of the most knowledgeable in the industry with profound empirical knowledge and an enviable proficiency in theories. By following a student- centric approach of teaching, they have been ensuring impeccable learning outcomes in students. What makes us more popular as an IT training institute are our courses, which are not just easy to grab but also extremely relevant as far as industry needs and standards are concerned. We endeavor to keep you abreast of all the latest IT innovations and make sure every bit of information we pass on makes sense to you.
What more? We offer amazing placement guidance and help you clinch your dream AWS job, almost effortlessly.
Do you need training in AWS?
AWS doesn't just validate your technical skills, but also offers tangible benefits that help you highlight your achievement and improve your AWS expertise. The sheer availability of institutes offering AWS training Bangalore speaks in favor of the popularity of this course.
If you seriously want a great career in the field of cloud computing, then receiving training in AWS from a reputed institute like Besant Technologies is a must. A lot of people having an inclination towards the IT industry are taking AWS coaching classes seriously. Why not be one among them for a brighter future?
Job opportunities for AWS experts
So, your AWS certification course is over. Now, the next step is to get a great job. But do you know what avenues are open for you as an AWS expert? Well, there is no dearth of companies looking for professionals who can help them with cloud-based services. So, as an AWS expert, you can be of immense help to any such company. With AWS certification, you will be able to hold positions like AWS architect or cloud solutions architect, with varying seniority levels. Cloud backup and disaster recovery are also popular AWS fields where you can find work.
AWS Training in Bangalore
Besant Technologies boasts of being the Best AWS training institute in Bangalore. And the syllabus for this course has been broken down below (not in any specific order) for your convenience-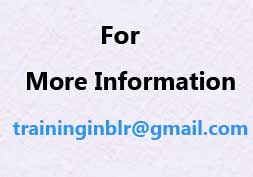 | | |
| --- | --- |
| Course Name | Amazon Web Services |
| Category | Cloud Computing |
| Venue | Besant Technologies |
| Official URL | Amazon Web Services Training |
| Demo Classes | At Your Convenience |
| Training Methodology | 30% Theory & 70% Practical |
| Course Duration | 35-40 Hours |
| Class Availability | Weekdays & Weekends |
| For Demo Class | Email ID – besanttech@gmail.com |
Amazon Web Services Course Syllabus
Module 1: Introduction To Cloud Computing
Module 2: Getting Into Aws World
Module 3: Getting Familiar With Basic Linux
Module 4: How To Design Like A Solutions Architect
Module 5: Amazon Elastic Compute Cloud
Module 6: Autoscaling In Aws
Module 7: Amazon Virtual Private Cloud (Vpc)
Module 8: Amazon Route 53
Module 9: Identity Access Management (IAM)
Module 10: Amazon Simple Storage Service (S3)
Module 11: Aws Resource Monitoring Using Cloudwatch
Module 12: Amazon Relational Database Service (Rds)
Module 13: Amazon Dynamodb
Module 14: Elastic Beanstalk
Module 15: Migrating To Cloud
Module 16: Disaster Recovery
Module 17: Security In Aws
Module 18: Real-Time Aws Project
For Amazon Web Services Materials – Download Now
You can find the Latest Amazon Web Services Interview Questions